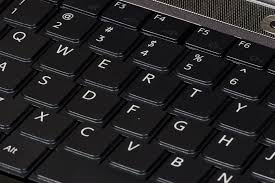 Writing content for your website is more than telling a story about your business. Strategic keyword phrasing within blogs, social media, or your website, gives Google and other search engines the opportunity to index and cache the terms within your website your customers are searching for at the moment of their interest.  Higher search engine results help your visibility amongst your competitors.  The way a message is delivered in your print brochure verses what Google, Bing and Yahoo need to see in a website, are radically different styles. We simply help you put your thoughts into action while increasing your visibility web-wide.
To keep ahead of the game of your competitors, it is necessary to incorporate these strategic keyword phrases on each page of your site. Gold Standard Creative's content writers will take the time to review the website content and add the necessary phrases and words to enhance your Google search rankings. Increasing your companies visibility will improve the success of your business.  Gold Standard Creative's writers focus on the business principles and the information needed to also capture the attention of your customers. We gather information from you and our researchers.  We cater to creative original content based messaging  and information needed to make both humans and Google happy.
MAKE GOLD STANDARD CREATIVE YOUR DIGITAL MARKETING AGENCY!